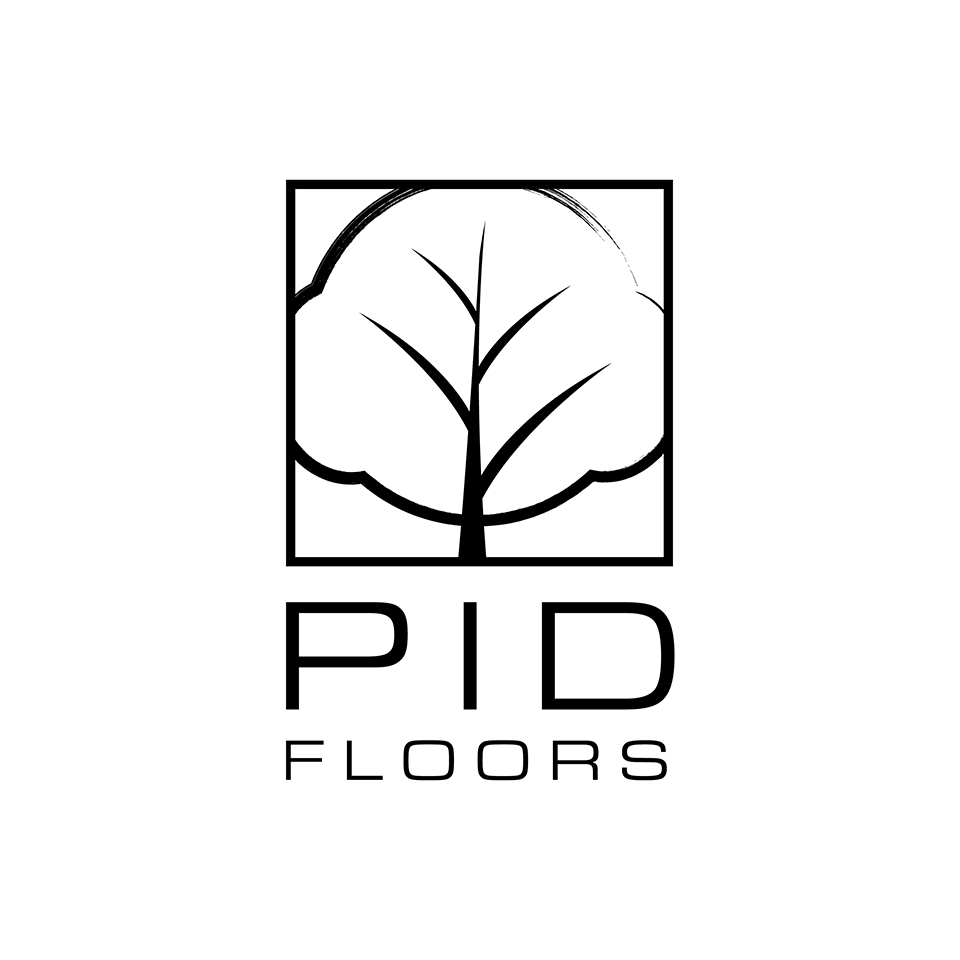 PID Floors is a leader in hardwood flooring, offering a variety of styles, themes and finishes to suit virtually any need. Their focus on quality products and sustainability is what sets them apart from most other flooring suppliers. 
To create unique identities for each of their collections.
We wanted to create unique identities for each collection that shared synergy with the umbrella brand by following the simple monochrome styling. We sought to bring out the essence of each collection through typography and use of minimal elements where required. 
We angled the text for the Angle Collection. We incorporated the torch that symbolizes the Statue of Liberty for the Liberty Collection. The Reclaimed and Cork Collections uses a stylized 'Recycle' icon to showcase the recycled and sustainable nature of the collection. For the wide and long board collection, Board we extended the horizontal bars of the 'b' and 'd' to depict its nature. We borrowed the shapes of the Chevron and Herringbone patterns for the C/H Collection. We created a custom letterform for Parquet, while using French inspired elements for the Chene Collection. We brought out the essence of the raw and grungy finish of the Well-Treated and Drift Collections with playful use of textures and rough rush strokes.The artistic treatment of the In Love Collection depicts the handmade nature of the flooring. We utilized layered typography for the Smart Click and Core Collections to highlight the special layer base system. We used different weights for the Metro Collection to represent the different thicknesses available.
Our efforts helped give each collection a distinct identity that highlights a key feature or function of the product line.